Texas College Concert Choir
---
Texas College Concert Choir Mission Statement
Devoted to a high level of musical performance and rooted in the principles of the Christian Methodist Episcopal Church, the Texas College Concert Choir seeks to provide opportunities for learning and service through the discipline of singing. In an atmosphere which encourages continued personal and professional musical growth, high musical standards, and positive leadership qualities, Texas College Concert Choir embodies the Core Values of the college: academic excellence, integrity, perseverance, social responsibility, tolerance, and community service. This choral ensemble draws from diverse academic programs and musical skills, covering a varied array of repertoire and diverse styles. Through many appearances and performances, the members of the Texas College Choir continuously strive to be productive student leaders on campus and in surrounding communities.

Dr. Michelle Magee - Norfleet - Director

Mr. Saul Gates, IV - Assistant Choir Director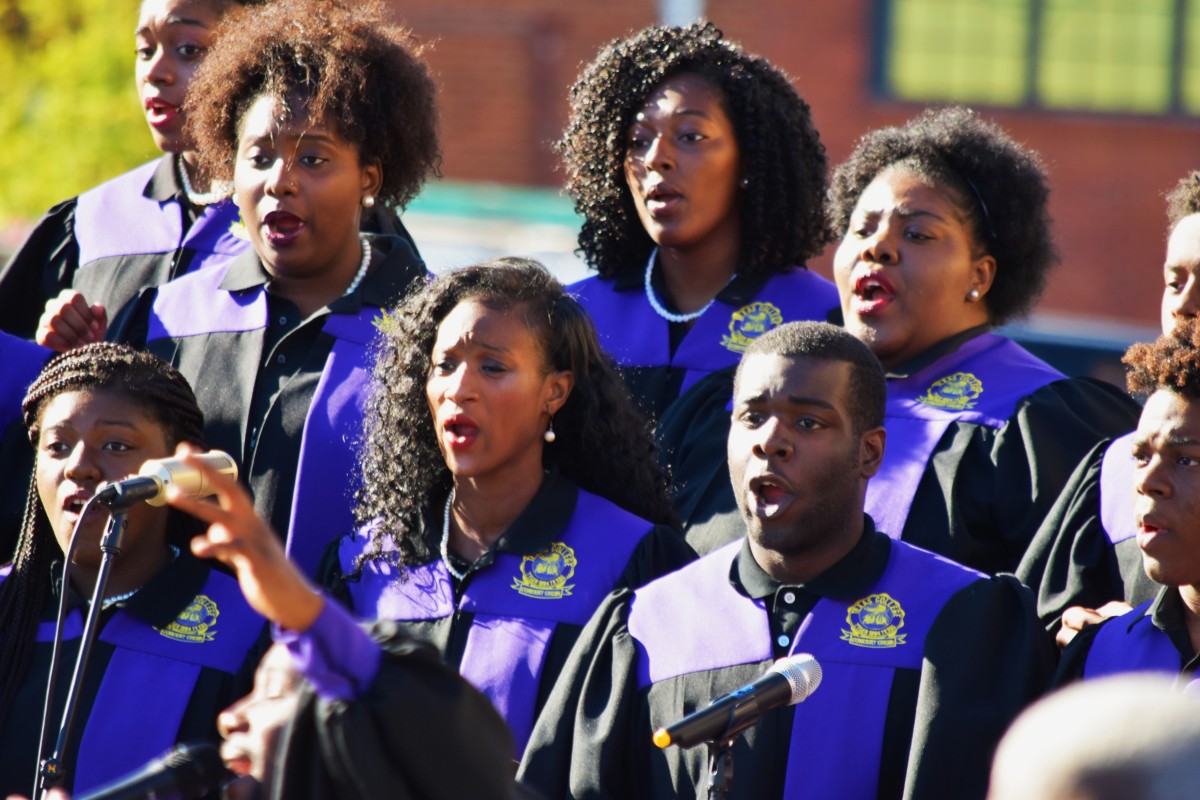 Join the Texas College Concert Choir
The "Queen of Jazz", Ella Fitzgerald once said, "The only thing better than singing is more singing". If this is how you feel, we invite you to join the Texas College Concert Choir. While earning your college degree, lend your talents to this renown ensemble where you will learn how to:
Breathe properly to maximize voice control;
Vocal Conditioning techniques;
Enjoy performing various genres of music.
Texas College Concert Choir Camp Registration Process:
Complete the Admissions process for Texas College for the 2017-2018 academic school year
Online Admissions Application
Complete your 2018-2019 FAFSA (school code 003638)
Contact Dr. Michelle Magee-Norfleet to register for camp / MMagee@TexasCollege.edu or (903) 593-8311 ext. 2235
Include Full Name
Voice Part
High School Name & Director
T-Shirt Size
There are scholarship opportunities available for those who qualify.
For more information about our Choir, contact the Texas College Concert Choir Director, Michelle Magee - Norfleet at 903-593-8311 ext. 2235 or email: mmagee@texascollege.edu.