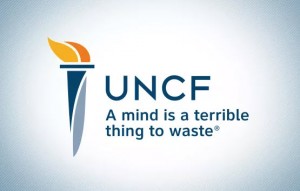 Yesterday, Dec. 10, 2019, was historic for HBCUs. Both the U.S. House of Representatives and the U.S. Senate, respectively, passed the FUTURE Act (H.R. 5363) on the exact same day!
This bill now provides funding for all minority serving institutions (MSIs) at the level of $255 million, combined, forever. Of that total, $85 million will go to HBCUs every singleyear. This funding will continue to strengthen the STEM outcomes of our colleges and universities and prepare our students for the jobs of the FUTURE. Additionally, the bill eases the burdens on first-generation, low-income college students by simplifying the student financial aid process—removing 22 questions from the FAFSA form.
It was dedicated advocates like you that made this happen. You joined over a community of over 22,000 HBCU advocates that sent letters to the House and Senate encouraging passage of the FUTURE Act to help HBCUs. You are the reason 62,800letters and 2,200 phone calls (resulting in 65,000 total actions) poured into Capitol Hillmoving your elected officials to a bipartisan solution—and in a hurry! The bill, now having cleared all hurdles in Congress, is headed to the President's desk. He has signaled he will sign it, and UNCF will monitor that process closely.
Again, UNCF, HBCUs and our students say, "THANK YOU" for standing with us to "Protect Our FUTURE." We hope we can count on you in the future to help us fight for our HBCUs. This is just the beginning!
Once again: thank you.