To be a part of TC Cheer & Mascot Nation requires three steps:
Complete the interest form;
Attend scheduled zoom interviews; and
Attend an in-person clinic the second week in August.
Video submissions will be accepted; however, attendance is required for the August clinic. determine if you are selected for an interview. The following will provide information you may have about trying out for our program:
All candidates must have go through the 3 steps previously listed.
All candidates must provide proof of acceptance, be currently enrolled, or have a pending application to TC prior to the August Clinic.
We are excited you have chosen Texas College as your institution for higher education. Interest for the 2023-2024 season will be done in three parts – video submission, zoom interviews and an in-person clinic in August. Video submissions will determine if you are selected for an interview. The following will provide information for many questions you may have about our program. Please read thoroughly prior to calling or emailing with questions.

Success within the program will be based on your:
Professionalism;
Positive attitude;
Appearance; and
Yearly commitment to our program.
These areas must be maintained throughout the year to remain on the squad.

Join us for the 2023 Spring Skills Clinic
The 2023 Spring Skills Clinic will be hosted every Thursday in January, February, April, and May from 5:30 P.M. until 7:30 P.M. Location will be provided once a completed interest form is received. Click the button below to complete the interest form.

Homecoming
If you are a former cheerleader/mascot and would like to participate in the Welcome Home Activity during Homecoming week, please complete the information by clicking the button below.
Homecoming Former Cheerleader/Mascot Form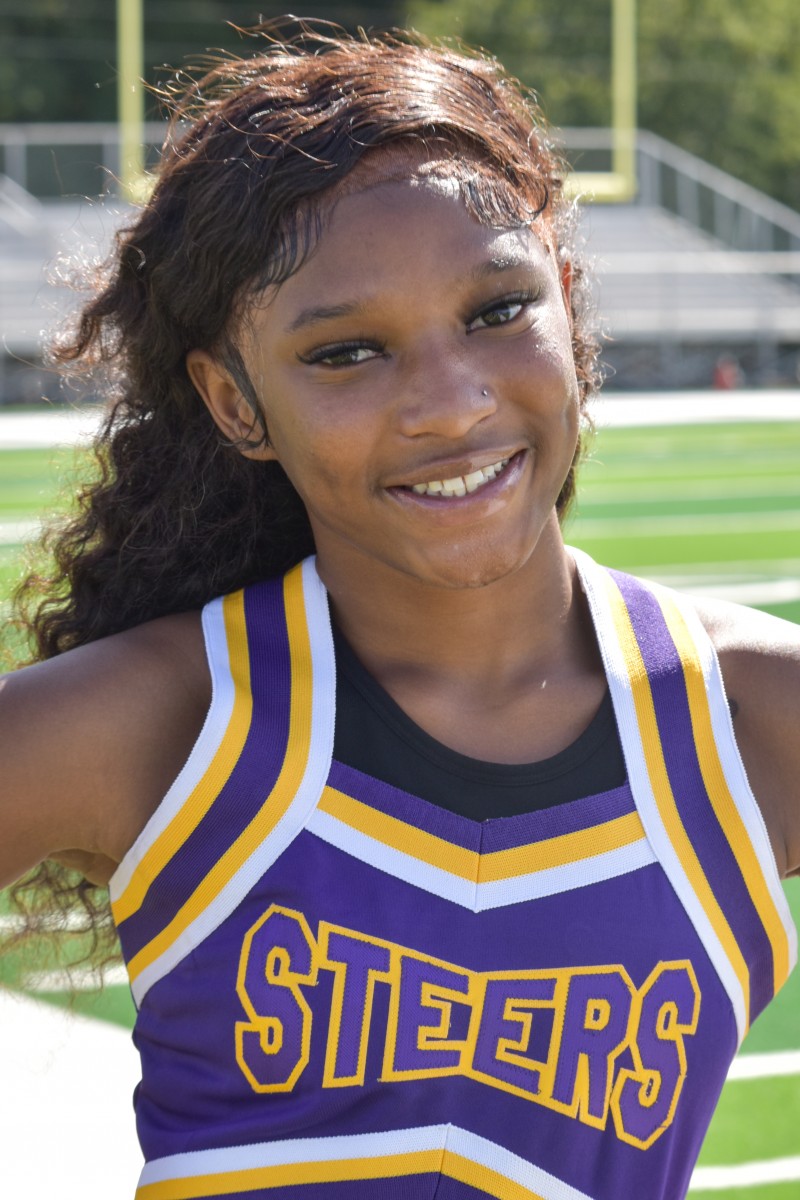 Jakhia Dunn
Freshman│Criminal Justice & Social Work
Ridgeway HS │Memphis, Tennessee
Inspirational Quote:
"God is within her, she will not fall"
Why Texas College Cheer?
"I chose TC cheer because I love to cheer and always wanted to cheer for a HBCU."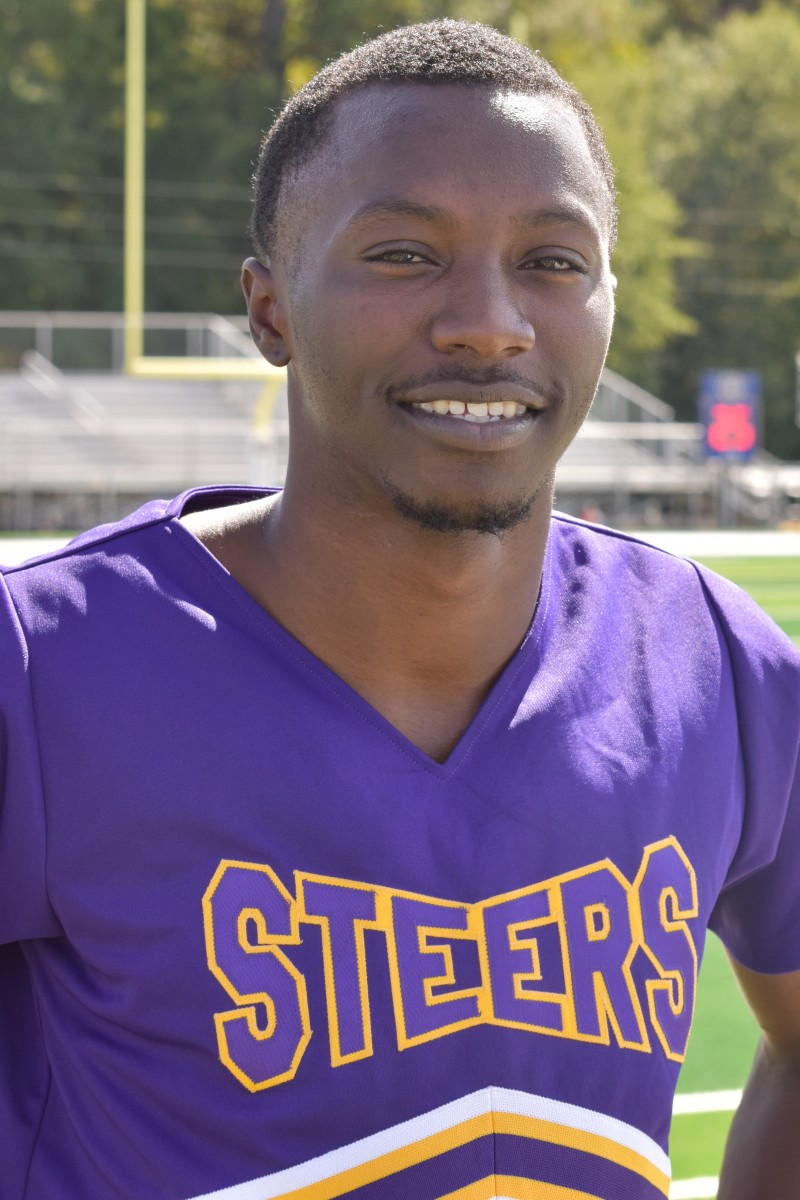 Darien Ewing
Senior │Interdisciplinary Studies (EC-6)
Brenham HS │Brenham, Texas
Inspirational Quote:
"My mission in life is not merely to survive, but to thrive; and to do so with some passion, some compassion, some humor, and some style." - Maya Angelou
Why Texas College Cheer?
"I chose TC Cheer because of the style, and they don't mind the experience. Everyone has a chance to show what you have and can learn. It's a HBCU and them doing Stomp and Shake in Texas caught my attention also."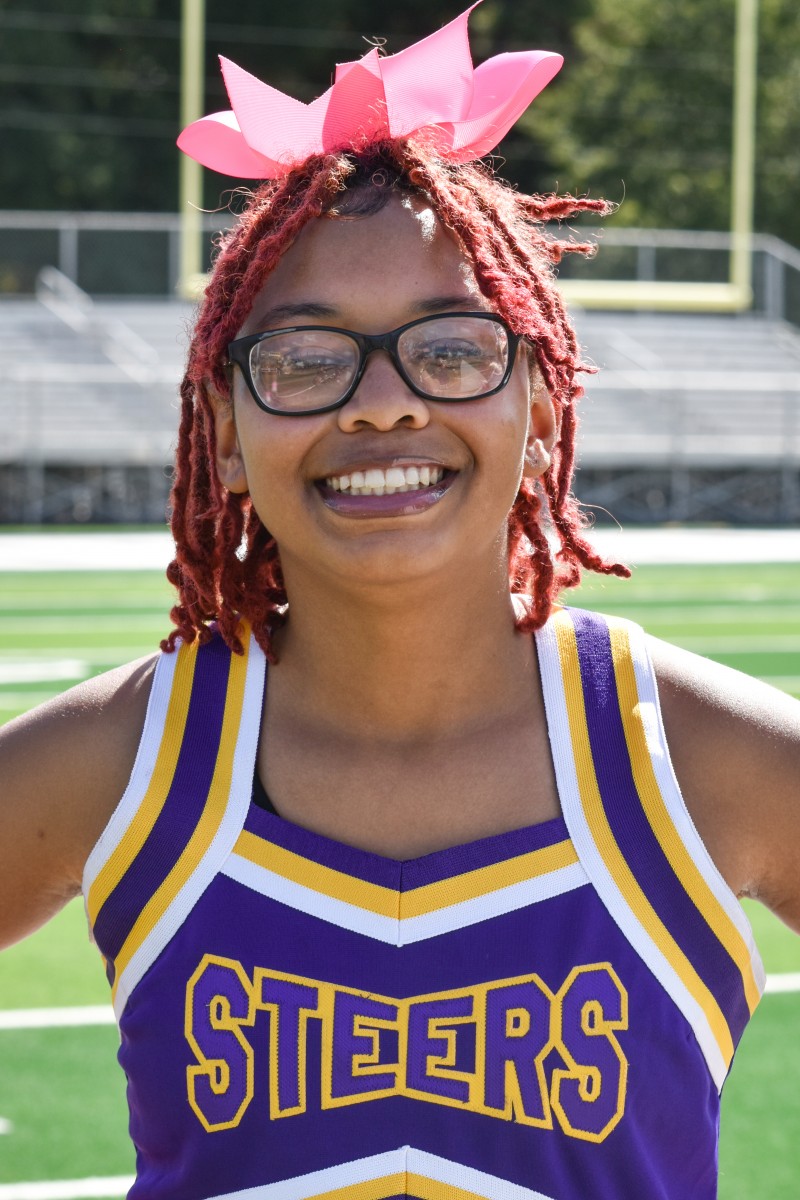 Genesis Guess
Junior│Sociology
Summit HS │Saginaw, Texas
Inspirational Quote:
"The World is Yours"
Why Texas College Cheer?
"I'll cheer anywhere I go!"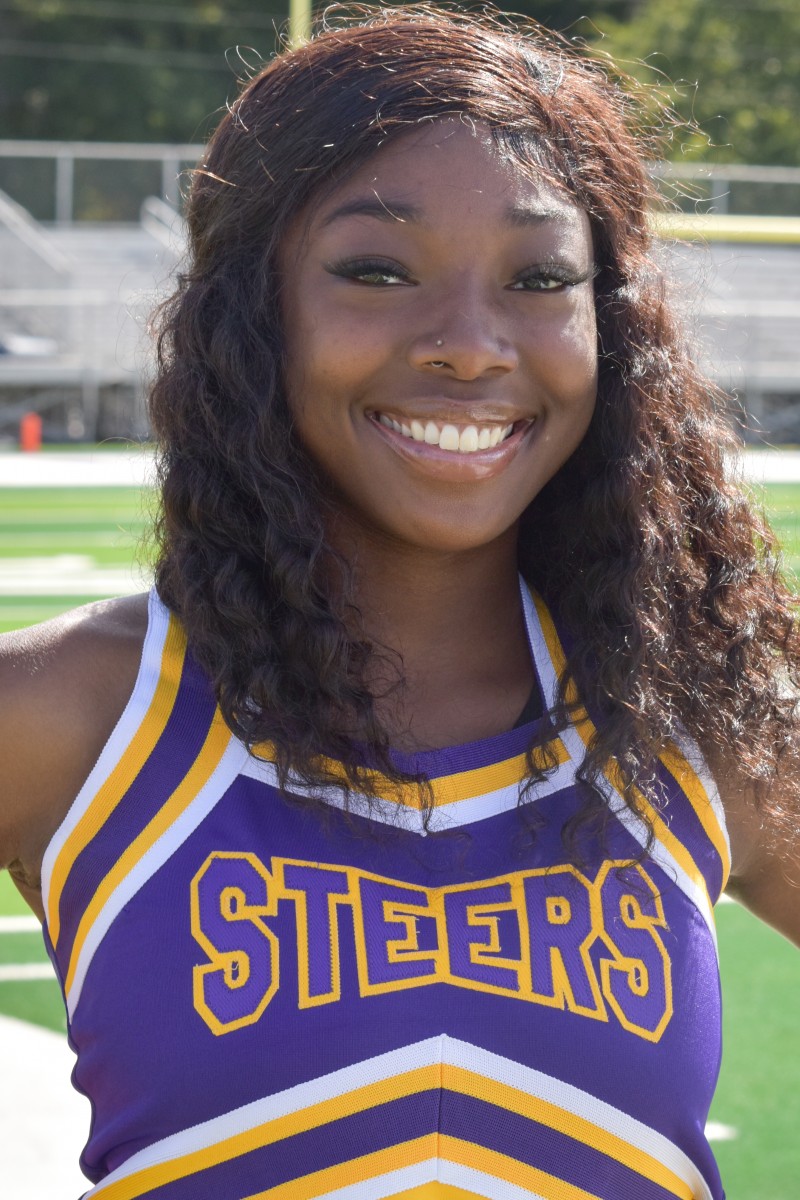 Shyla Jones
Freshman│Business Administration
Longview HS │Longview, Texas
Inspirational Quote:
God is our refuge and strength, a very present help in trouble. Therefore will not we fear, though the earth be removed, and though the mountains be carried into the midst of the sea; Though the waters thereof roar and be troubled, though the mountains shake with the swelling thereof. Psalms 46: 1-3
Why Texas College Cheer?
"I joined TC Cheer to become a part of the family to build bonds with new people and to bring back out the old cheer spirit in me."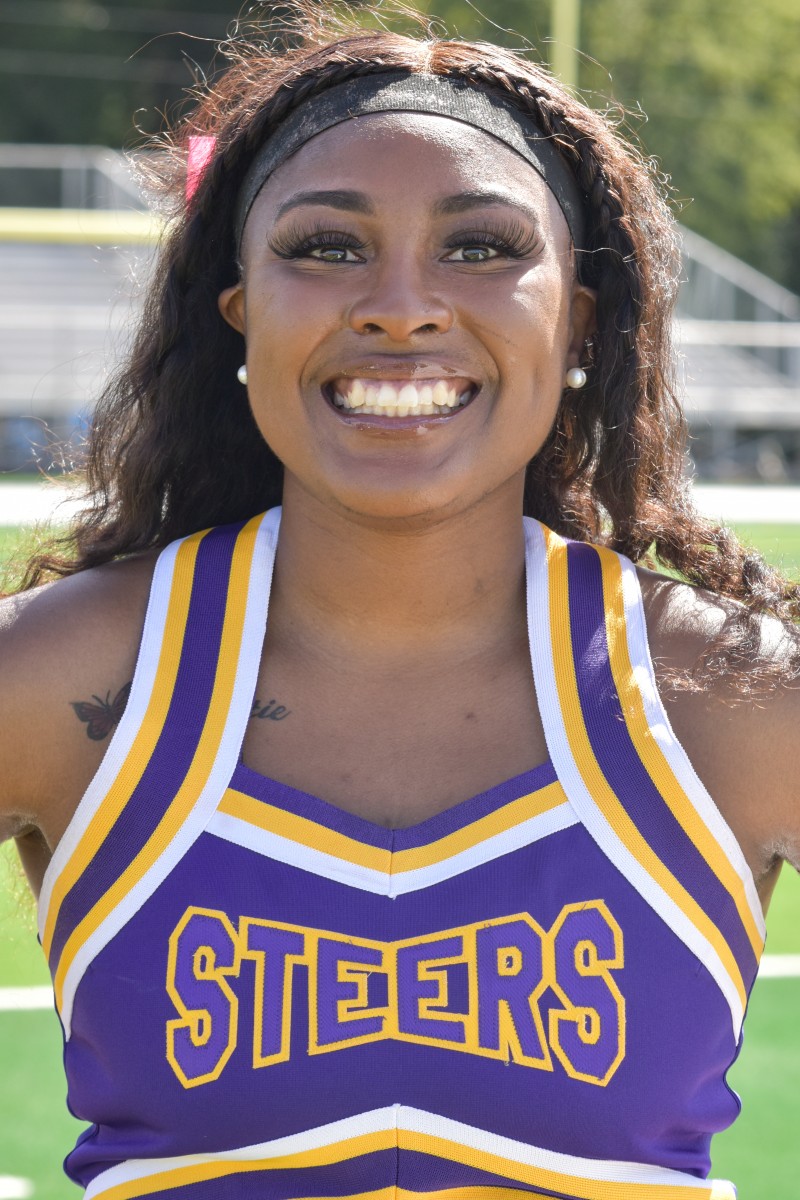 LaKevia McAfee
Senior │Business Administration
Eastern Hills HS │Fort Worth, Texas
Inspirational Quote:
Do not be anxious about anything, but in everything, by prayer and petition, with thanksgiving, present your requests to God.
Philippians 4:6
Why Texas College Cheer?
"I was told to come to one practice my freshman year, I loved it and have been in love with it ever since. My team is my family."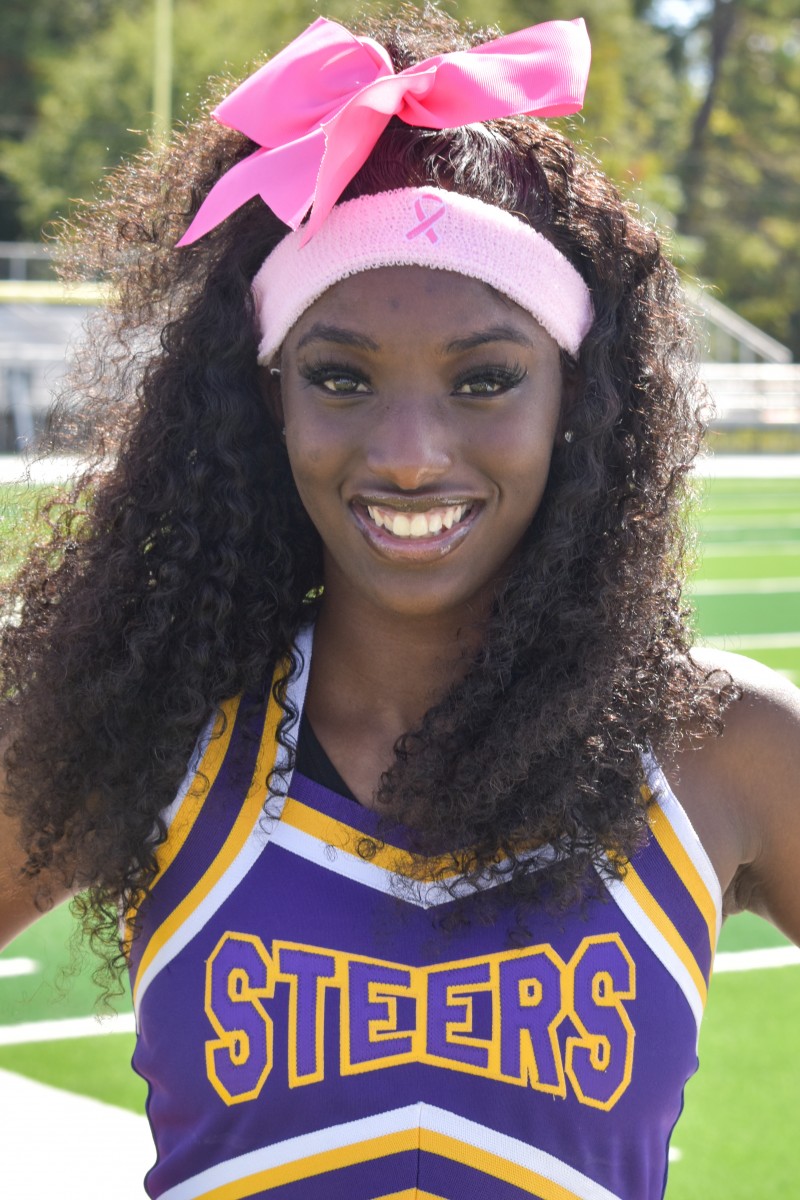 Destiny Rivers
Freshman│Social Work
Skyline HS │Dallas, Texas
Inspirational Quote:
"Everybody's in black and white and cheerleaders are in color!"
Why Texas College Cheer?
"TC Cheer helps me to build my reputation and become more flexible."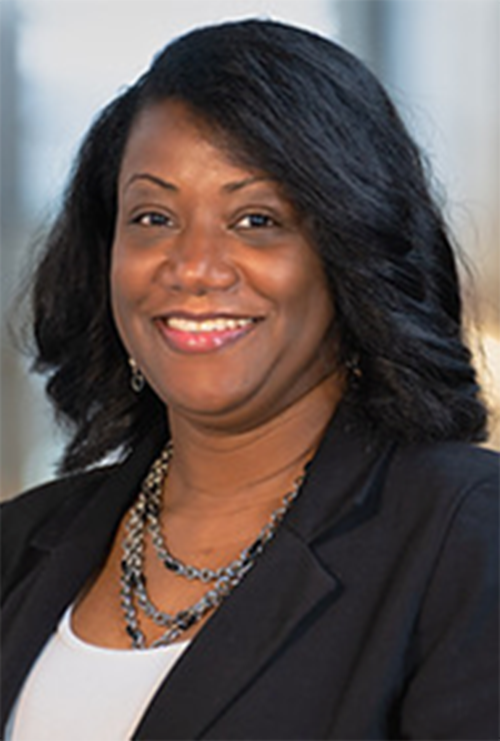 Artimese Lawrence
Head Cheer Coach
Murrah HS │Jackson, Mississippi
Jackson State University
Inspirational Quote:
For I know the plans I have for you," declares the Lord, "plans to prosper you and not to harm you, plans to give you hope and a future. Jeremiah 29:11