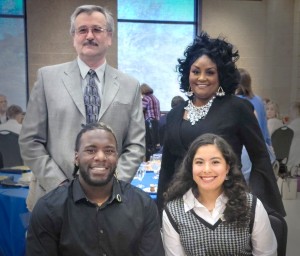 For 92 years, the Rotary Club of Tyler has celebrated students across Smith County with their Annual Young Citizens Awards Banquet. A tradition that began in 1930, a committee comprised of regional teachers and counselors annually select a young man and young woman from schools throughout Smith County to be recognized at the banquet. Student selections are based upon the principles of citizenship, courtesy, loyalty, honesty, service, dependability, sportsmanship, and leadership. Texas College's 2022 student honorees were Celia Polsky and Darian Williamson.
With their selection, students earned membership to the Rotary Young Citizens Club, as well as receive a certificate in commemoration of the honor. In addition to the aforementioned, students also received the Rotary Club's "Little White Book," an affectionate longstanding tradition for over the past nine decades. Within this book, every Rotary Young Citizens Club member since the inaugural banquet in 1930 is listed respectively by their school. Throughout the occasion's 92-year history, this meaningful and enduring project has expanded to local Rotary Clubs across the globe.
In addition to the Rotary Club's recognition of students, the organization likewise honors exemplary educators from each institution, awarding the "Teacher of the Year" accolade. Texas College's 2022 Teacher of the Year was Alexei Iakhiaev, PhD.

Celia Polsky is a senior at Texas College and plans to attend dental school upon the completion of her degree at Texas College; ultimately, she aspires to become an oral surgeon. Polsky is also a center back and defensive midfielder for the Steer Women's Soccer Team. Additionally, she serves as Texas College's 2021-2022 Miss UNCF.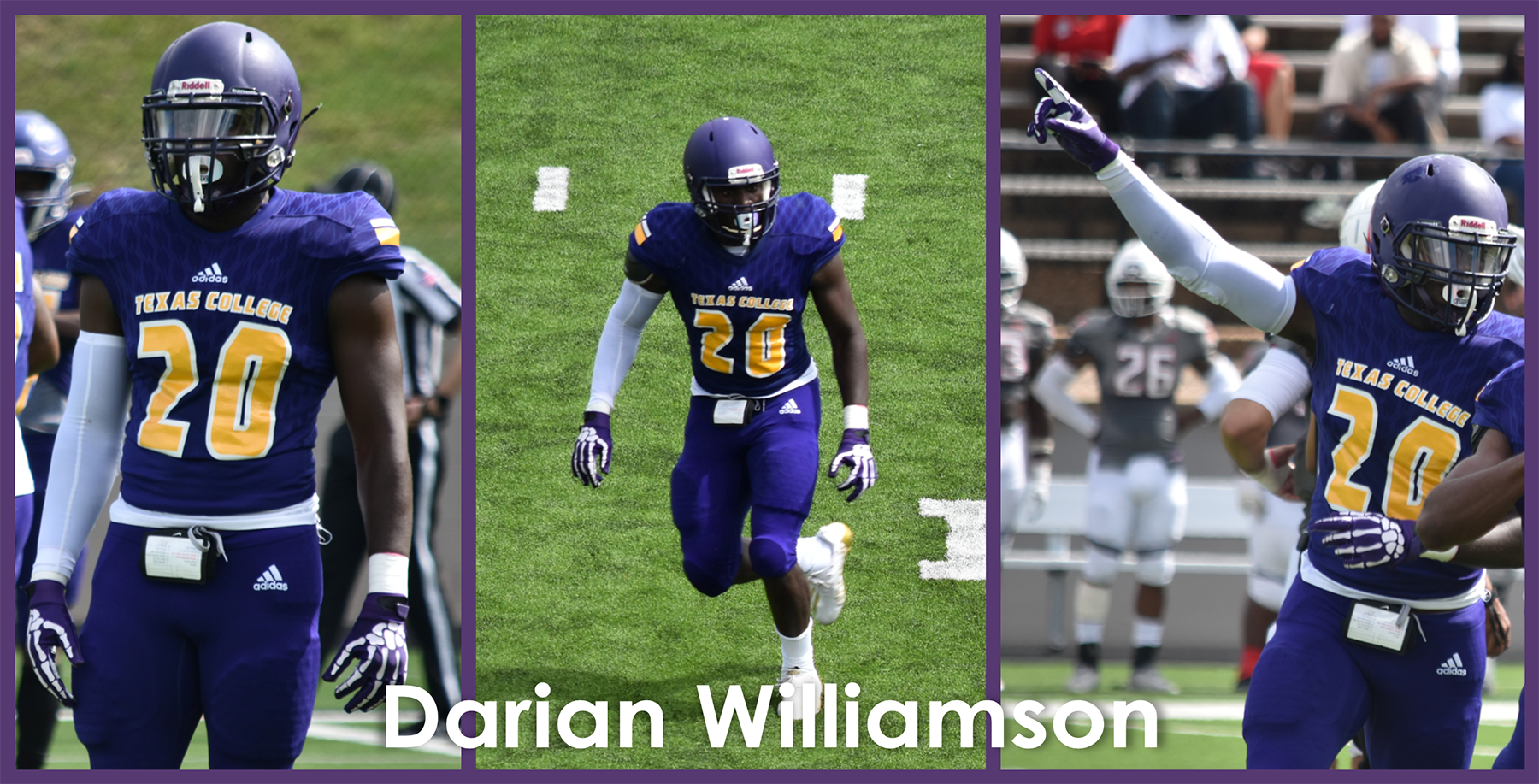 Darian Williamson is a sophomore at Texas College with career aspirations to become a football coach at the collegiate level. Additionally, Williamson is also a linebacker for the Steer Football Team.

Dr. Iakhiaev is a longstanding faculty member at Texas College, currently serving as Professor of Biology and Physics. Notably within the past year, Dr. Iakhiaev was awarded two research grants from the National Science Foundation. With a multitude of publications and extensive experience as a biomedical researcher, he undoubtedly brings a wealth of scholarly value to the campus. With the receipt of his recent grants, Dr. Iakhiaev aims to increase the research capacity at Texas College across all disciplines to enhance research experiences for undergraduate students.