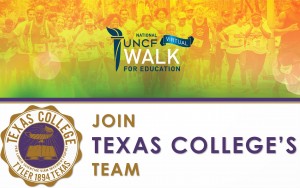 UNCF Virtual Walk for Education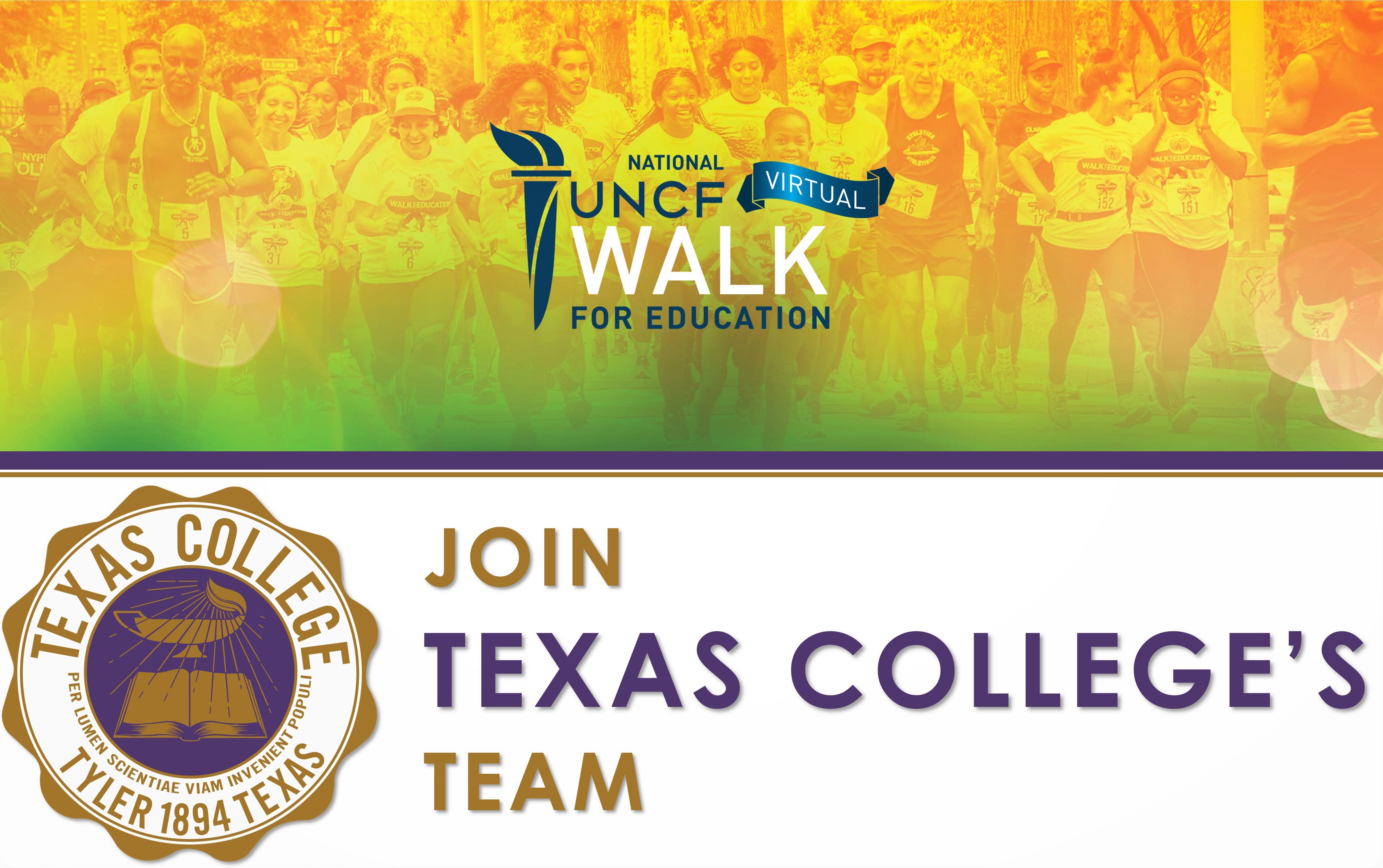 You're invited to participate in the UNCF Virtual Walk for Education, a nationwide initiative to raise awareness for the 37 UNCF member institutions and HBCUs. In addition, the virtual activity will help raise funds for UNCF, as well as provide necessary support for Texas College and our students.
All UNCF Walk participants are asked to make a donation to UNCF and do something meaningful, while practicing social distancing –walk, run, cycle, dance – in honor of UNCF, our students, and school.
Texas College encourages you to register and join our Texas College team, as well as share this initiative with others for participation. You also have the option to create sub-teams under the main Texas College team. Additionally, the Texas College National Alumni Association (TCNAA) has created a team and local chapters are invited to participate. Each team and sub-team is challenged to raise $500 to support the UNCF Virtual Walk for Education.
The UNCF Virtual Walk is scheduled for Saturday, September 19, 2020.
Thank you for your support!
JOIN TEXAS COLLEGE'S TEAM NOW JOIN TCNAA'S TEAM NOW LEARN MORE ABOUT UNCF'S VIRTUAL WALK