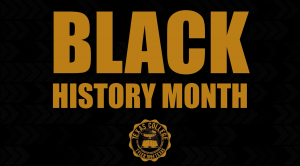 As a Historically Black College, Texas College daily honors and recognizes the contributions of Black individuals for their preceding monumental work and achievements that have paved the way for current and future generations.
With the annual opportunity to celebrate the month-long acknowledgement that is Black History Month, Texas College asserts that the observance remains meaningful and important, as it provides monumental context of the contributions of a people who were once considered disenfranchised. It further showcases, both historically and factually, how Blacks and other ethnicities were interwoven into the foundation of America's beginnings and continuity. And, although there were historical moments of struggle that were both challenging and concerning, such struggles are now accountable to the formation of a resilient nation with successes that make up the fabric of a powerful national society.
Texas College proudly celebrates Black History Month 2023 with a series of vignettes that highlight the significance of the month. These presentations feature and discuss a variety of historical contexts and figures that illustrate the importance of Black history. The presentations are displayed below for review.

Reclaim the Dream
Dr. Jan Duncan, Vice President for Academic Affairs, discusses the significance of Black History Month and encourages individuals to "reclaim the dream."

Testament of a Trek to Educational Equality
Mr. Mingle Moore, English Professor, discusses George W. McLaurin's trek to educational equality and the power of perseverance today.

Making Super Bowl History
Mr. Malachi Burrell, student-athlete (football), discusses Doug Williams and his success as the first Black quarterback in the NFL to win a Super Bowl, as well as his achievements off the field.


A Celebration of Collective Contributions
Dr. Rolande Dathis, Assistant Professor of Sociology, celebrates Black History Month through a brief discussion of collective contributions.

I Am Somebody
Dr. Jan Duncan, Vice President for Academic Affairs, discusses Rev. Jesse Jackson's "I Am Somebody" and its impact, as well as its application today.

Breaking the Baseball Color Barrier
Mr. Travion Evans, student-athlete (baseball), discusses Jackie Robinson and breaking the baseball color barrier.