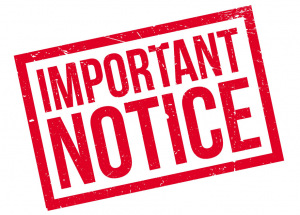 Dear Students,
As we continue to pray for you and your family members, we are also working diligently to help you press forward with your academic and vocational goals.
Course schedules are now available in JICS for online summer sessions and for Fall 2020 pre-registration. We have attached step-by-step instructions for online registration in an email to each of you, and we will gladly assist you with advising and course selection. If you need assistance with the registration process, you must email your Division Chair with your name, student ID, and the semester you plan to enroll. Division Chairs can be reached at the following addresses:
Division of Business and Social Sciences: Dr. Ali hali@texascollege.edu
Division of Education: Ms. Brown obrown@texascollege.edu
Division of General Education and Humanities: Dr. Locke clocke@texascollege.edu
Division of Natural and Computational Sciences: Ms. Linda Johnson lljohnson@texascollege.edu
Please note the important dates on the updated academic calendar below. We wish you the very best as you forge ahead during uncertain times, and we are here to lift you up with sincere prayers, technical support, and constant care.
Academic Calendar Updated April 20, 2020
| | |
| --- | --- |
| April 27 – May 1 | Final Exams for Spring 2020 |
| April 22 – May 15 | Registration for Online Summer I Classes |
| May 1 | Last Day to Remove "I" grades for Fall 2019 |
| May 4 | Final Grades Due to Registrar for Spring 2020 |
| May 18 | First Day of Class for Summer I |
| May 20 – 21 | Add/Drop for Summer I |
| May 22 | Last Day to Withdraw from Summer I |
| June 5 | Midterm Exams for Summer I |
| June 11 – 12 | Registration for Online Summer II Classes |
| June 16 | First Day of Class for Summer II |
| June 17-18 | Add/Drop for Summer II |
| June 19 | Last Day to Withdraw from Summer II |
| June 24-26 | Final Exams for Summer I |
| June 29 | Final Grades Due to Registrar for Summer I |
| July 3 | Midterm Exams for Summer II |
| July 22-24 | Final Exams for Summer II |
| July 27 | Final Grades Due to Registrar for Summer II |