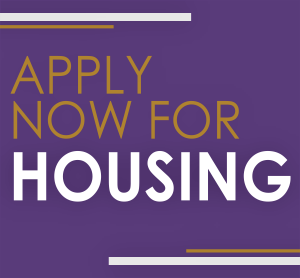 Dear Students:
We are excited to inform you that the campus and resident halls will be reopening for the 2021 summer sessions. Thus, the faculty and staff are anxiously awaiting your return to the campus! The residence halls will be available for students on a first come basis and will open May 21, 2021.
In preparation for your arrival, please allow me to take the time to address a few items to ensure that your transition for the upcoming summer session is smooth and successful, as well as productive. Please complete the Housing Application (https://www.texascollege.edu/housing-application) and pay the Room Reservation Fee ($75.00 each session).
All fees should be paid in advance by credit/debit card or money order. For credit card/debit card transactions, please contact the Texas College Office of Business and Finance at
903-593-8311, Extension 2231. To pay by money order, please forward your payment to the Texas College Business Office, at 2404 North Grand Avenue, Tyler, Texas 75702.
We are looking forward to you joining the on-campus living and learning experience. Best wishes.
Sincerely,
Cynthia M. Marshall-Biggins, Ed.D
Vice President for Student Affairs
CLICK HERE TO APPLY NOW FOR HOUSING