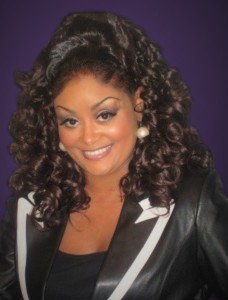 Texas College is pleased to announce the appointment of Dr. Jan E. Duncan to the position of Vice President for Academic Affairs. Dr. Duncan comes to the college with broad experiences and expertise that covers all levels of secondary and postsecondary education. Most recently, she served as an instructional designer for the use of Blackboard for grade levels K-12. She was responsible for leading and executing the design, development and evaluation of complex training curricula, materials and programs to meet strategic organizational initiatives in the virtual space.
At the postsecondary level, Dr. Duncan has served as an administrator and associate professor in the area of educational program preparation. She has guided students through the licensure process for teacher certification as well as helped to accredit educational programs as teacher training centers that would lead toward licensure. Additionally, Dr. Duncan has served in the department of technology as a professor having taught undergraduate courses in advanced educational technology. Her total educational experiences has involved student engagement that would help students find meaningful pathway careers following their educational experience. To this end, she has established herself as an educator and administrator committed to students success.
Dr. Duncan also has extensive experience in grantsmanship. To her credit, she has received funding for several grants which have ranged from $500,000 to $1.5 million. Such grants have included the NASA Professional Grant for Math and Science (awarded by the National Aeronautics and Space Administration); the HIV Prevention and Education Services Grant (awarded by the Department of Health and Human Services); Student Support Services Grant (awarded by the U.S. Department of Education); Mentoring Children Initiative (awarded by the U.S. Department of Health and Human Services); and a Suicide Prevention Grant (awarded by the National Institute of Health).
Dr. Duncan is a four-time graduate of Jackson State University in Jackson, Mississippi, earning a baccalaureate degree, two master's degrees, and the doctor of philosophy degree; she has also completed extensive post-graduate work. Texas College looks forward to her experiences and expertise in helping to expand programs and majors as well as work towards sustaining institutional and program accreditation.