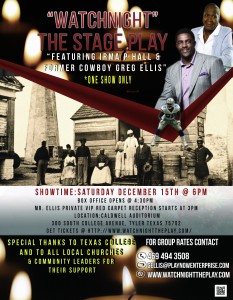 Texas College cordially invites you to "Watchnight," a stage play about the history of the tradition of Watchnight services during the ante-bellum period. The play features Texas College alumna and actress Irma P. Hall and Mr. Greg Ellis, Producer (and former Dallas Cowboy football player). Please see the listed details and flyer below for pertinent information.
DETAILS:
Date - Saturday, December 15, 2018
Showtime - 6:00 p.m.
VIP Red Carpet Reception - 5:00 p.m.
Location - Caldwell Auditorium, 300 South College Avenue, Tyler, Texas 75702
Tickets - Available at the Texas College cashier's window in Carter Hall or online at https://www.eventbrite.com/e/caldwell-auditorium-watch-night-the-stage-play-7pm-december-15th-tickets-48977219181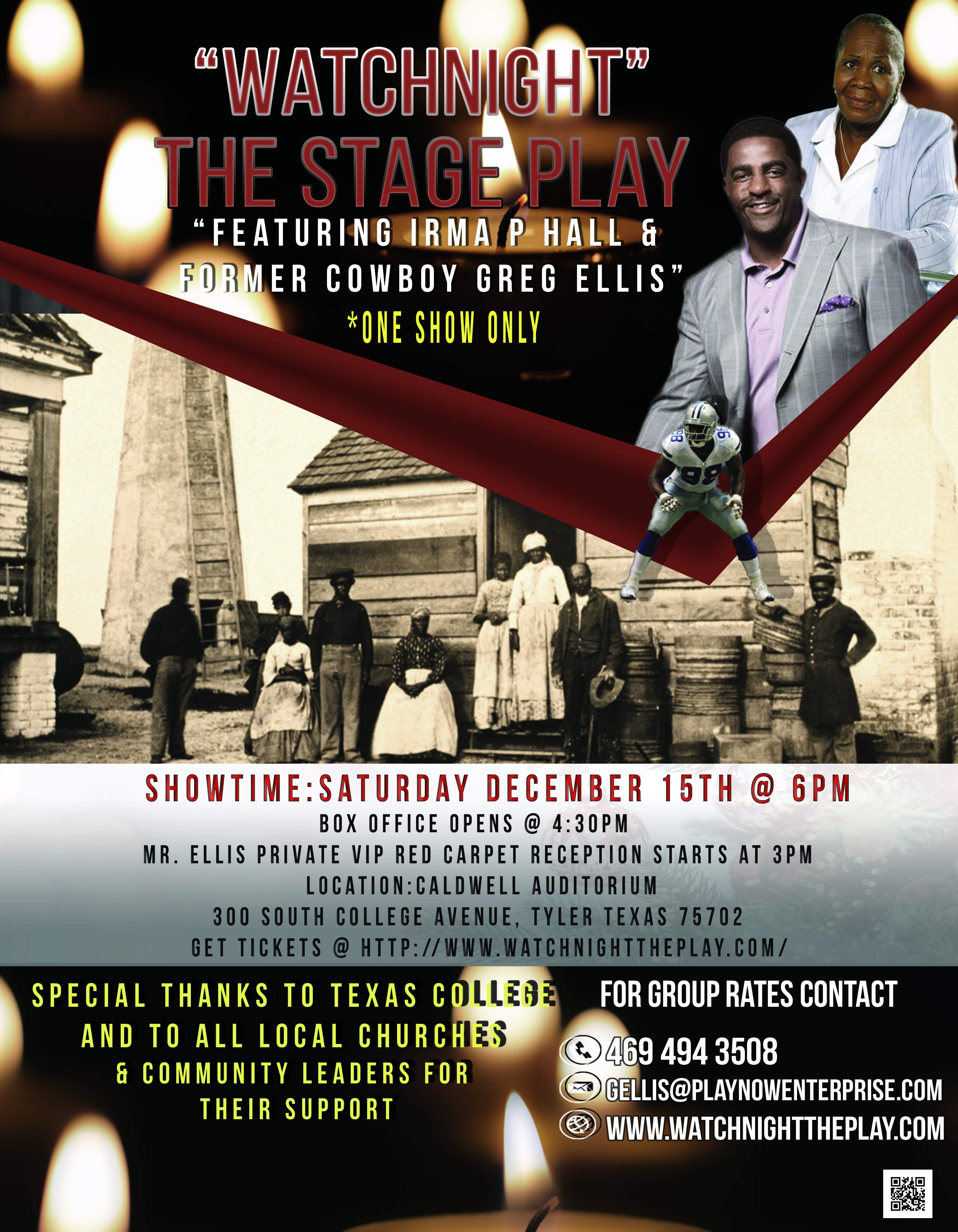 ---